Core Team

Foxtrot, 2017

Lilting, 2014
Mariana Conde Grant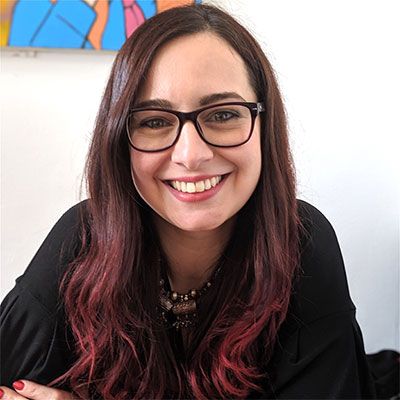 Mariana Conde Grant (she/her) is a creative-minded European based in Scotland.
Her accent - Portuguese, Scottish with a London twang and a touch of Welsh - is a direct reflection of her multicultural identity. Mariana's ability to see the world from different perspectives, and put herself in someone else's shoes, is what makes her directorial voice unique.
Mariana's passion for filmmaking started at Art School when she was introduced to Bertoluci, David Lynch and Todd Haynes - for the first time recognising film as the most powerful art form of our times.
Mariana sees directing as a way of emotionally connecting with the viewers, a unique opportunity to win hearts and minds and showcase her values: freedom, equality, individuality and self-expression.
For a foreign working class woman in the early 2000s, fresh out of film school, there was no clear path to directing. Mariana started at the very bottom and grafted her way up. She established herself as a Creative Producer in the media and advertising industry. So far, Mariana has produced documentaries, award-winning adverts for the likes of Google and Urban Outfitters, creative promos for STV, an animated trailer for The Walking Dead and other exciting projects for companies such as Disney & ITV.
Her creative eye landed her work as a treatment designer, and her ability to spot diverse talent enabled her to work as a casting and content researcher. In 2022, despite being heavily pregnant and at the age of 39, Mariana directed several clips for a YouTube Shorts campaign featuring non-actors.
In her spare time, Mariana continues to pursue her dream of becoming a full-time director. During lockdown in 2019, she wrote, produced and directed Street Champion, a short animation for a local charity. Her short film C.T.R.L. was selected for nearly a hundred festivals around the world, including BFI's London Film Festival, collecting several awards on the way!
With Mar Sin Leat, Mariana hopes to open up a dialogue on the taboo subject of grief and the weight of societal restrictive gender expectations.
August Dawn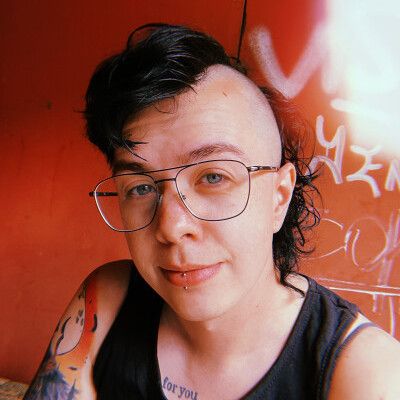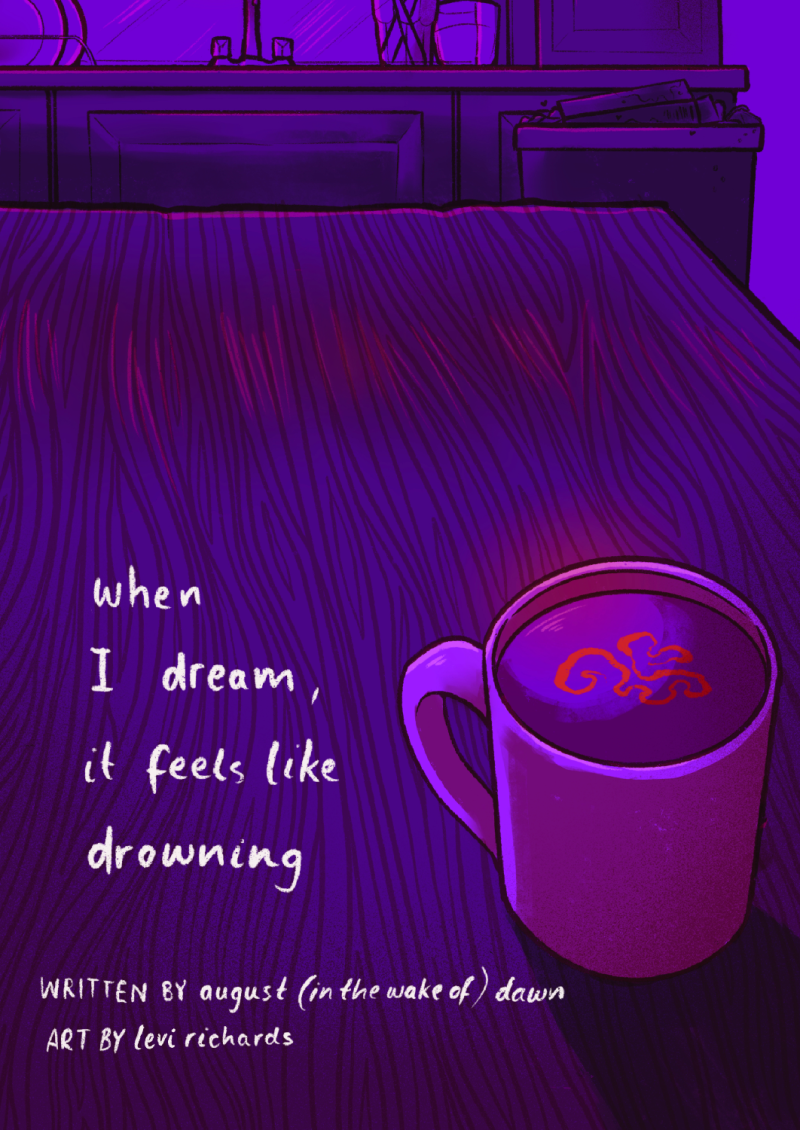 August (in the wake of) dawn (she/they) is a Disabled trans lesbian born and raised in Scotland. Her love of writing and filmmaking started at an early age after being exposed to Star Wars, Peter Jackson's The Lord Of The Rings and Sam Raimi's Spider-Man films. This cemented in her a love for the mythic, archetypal storytelling of space opera, fantasy and the superhero comic. Entering adulthood and finding community in the queer spaces of Edinburgh allowed for an interest in character-driven, slice-of-life dramas to blossom, often with an avant garde bent. Pursuing this passion for telling stories, she has been working as a writer in varying spaces and mediums for the past decade.
August had her writing break as an entertainment critic in 2012. Her writing has been featured in online publications such as the Eisner award winning PanelxPanel (https://panelxpanel.gumroad.com), the Eisner award nominated Multiversity Comics and others including Shelfdust and BookRiot's now retired Panels vertical.
In the past five years she has established herself as a self-published poet, zinester, comic book writer and typographical artist. She co-founded the independent small press, Door Ajar Comics, with her partner, Levi J. Richards. Through Door Ajar, she has become a fixture of comic cons, finding a close-knit community at the likes of Thought Bubble and both Edinburgh and Glasgow's Zine Fairs.
Her works include her poetry triptych, THE APOTHEOSIS CYCLE, which explores the destruction and rebirth of a grimdark fantasy world across thematically linked volumes of verse narrative. CROSSING THE THRESHOLD, Door Ajar's debut graphic novel funded by Creative Scotland, is a collection of short comics exploring the intersection of the weird, the queer, and the uncanny. CODEINE BLUES, an upcoming poetry collection about her experience with addiction and her subsequent recovery and sobriety.
August is currently working on THEY LEFT ME IN A SHALLOW GRAVE, the first story in her FEMININE GROTESQUE trilogy, an ode to her love and fascination for horror movies, particularly of the slasher and rape revenge variety.
MAR SIN LEAT marks August's first foray into professional screenwriting and she hopes it will allow her to expand her opportunities to tell emotional, queer-focused stories into a new medium.
Rachel McAdam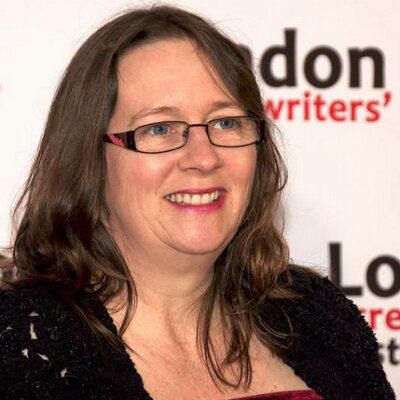 Rachel has always enjoyed using her imagination, but it wasn't until she was trapped in a caravan with three children under five, in a spectacularly unglamorous version of Grand Designs, that she took up the written word.
Rachel is passionate about giving voice to people struggling on the margins of society. Her first feature, about a failed art student working at a waste treatment centre, was short-listed by the prestigious Wales Drama Award.
Ever keen to improve her craft, Rachel studied script-reading with Phillip Shelley. Rachel has also been selected for training and mentoring schemes with London Screenwriting Festival, BFI Network, Bafta, GrandScheme Media, Screen Alliance Wales and Sherman Theatre.
Rachel's play,'FatLottaGood', featuring a middle-aged job centre worker attempting to lose weight to stop her husband leaving her, was performed at Aberystwyth Arts Centre to critical acclaim. Her short script, '12 Labours of Gryff', following the tasks performed by a young carer, was selected for production by ItsMyShout and broadcast on the BBC. Its producer, Ed Casey, read Rachel's original script and promptly introduced her to Mariana.
As grief was central to the script, Mariana suggested they speak to people who were unable to attend a parent's funeral. In the process they observed how gender stereotypes informed people's attitude to grief. As they pared back the story to its essence they recognised the need for an authentic trans viewpoint, and welcomed writer, August (in the wake of) Dawn, to the team.
Over the years, Rachel has developed a bank of fun tools to help deep dive into characters and projects. An enthusiastic collaborator, Rachel says it was an absolute pleasure to mentor August, praising August's emotional intelligence and insight, and revealing that August was not the only one to gain from the experience.
Currently, Rachel is working on developing a TV thriller, set on a rural smallholding featuring a prickly beekeeper, whose climate activist daughter's activities bring a charismatic and dangerous conman to their door.
Alex Moran
Alex is a Queer, Trans, deaf, Jewish, Scottish, Irish hodgepodge, originally from the Highlands and now living in Edinburgh. He is a full-time student of Theatre & Film at Queen Margaret University, where he is building a portfolio and working towards a Bachelor's degree. He has also spent the last several years as a committee member of his university's Film Society, working hard to bring a diverse selection of films to the screen, and to ensure that meetings are as accessible and welcoming as possible for all members. Alex is also passionate about developing theatre, having worked on several shows at the Fringe and various am-dram productions.
Outside of the arts, Alex is a participant in LGBTQ+ and interfaith/intercultural activism and his dream is to combine these passions with film. He is a firm believer in the power the arts can have as a medium of education and promoting understanding; strong in their accessibility across abilities, languages and borders, and hopes to someday provide the materials and platform to people and communities who wish to share their stories.